Our products are widely influenced by our daily lives. Our private interests such as graffiti, techno, art and design inspire this development. As different as our interests are, as special are our products and creations in many ways.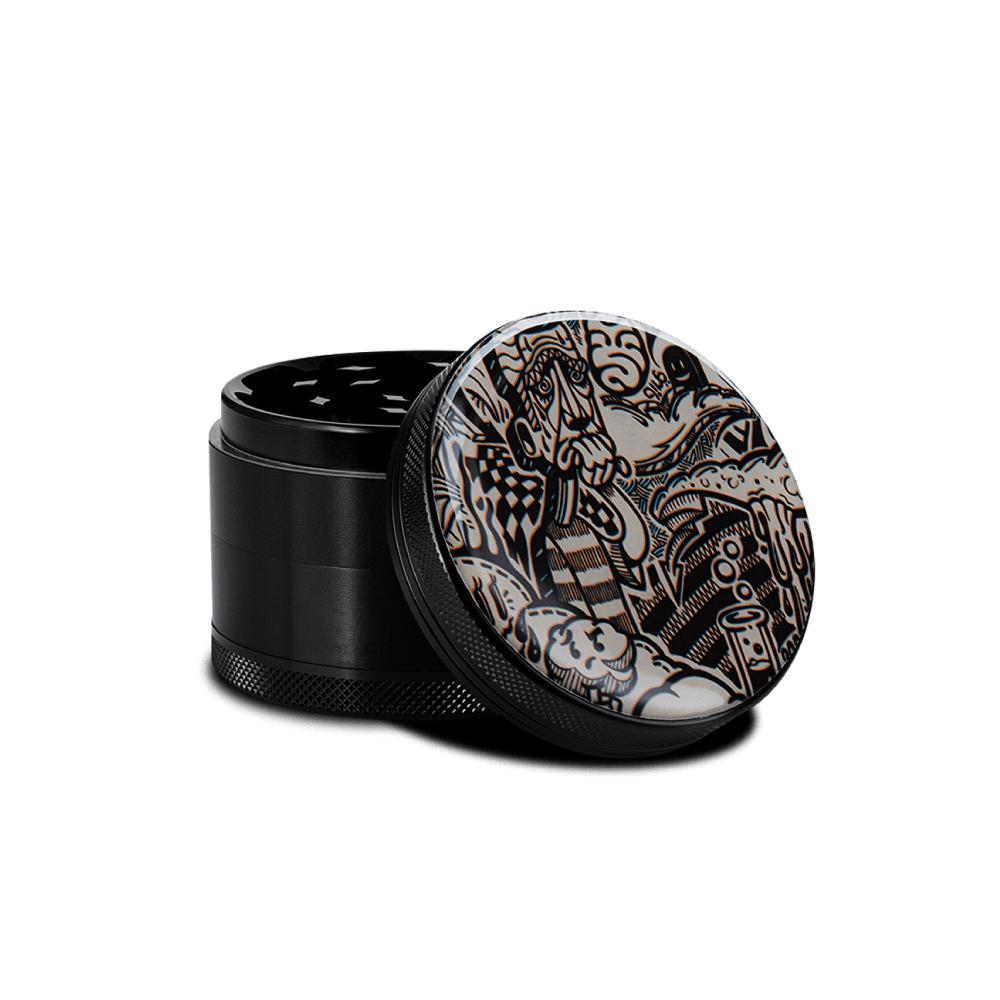 When we design new grinders our community is always taken into consideration. This is the only way to create products that match our high standards without the shadow of a doubt.
It is important to us that a symbiosis is created between development and consumer.
We do not create artificial needs, we satisfy existing ones at the highest level!

Tested aircraft aluminum, latest CNC machining technology, manual product testing and precise selection of sustainable materials ensure a complete product experience. See for yourself and experience German quality!

SAVE TIME –  with the Giyotin herb grinder with keef catcher. Get finely ground herbs in just seconds – the 28 curved diamond-cut razor-sharp blades of the Giyotin grinder cut like a hot knife through butter and the engineered poly o-ring allows for silky smooth grinding action with no squeaking.
ALWAYS EASY TO USE – Get consistent, perfectly sized fluffy herbs. Every time! 24 precisely machined holes ensure only herbs that are just right make it through to the center chamber, and the fine stainless pollen screen filters the dust and keef into the catcher.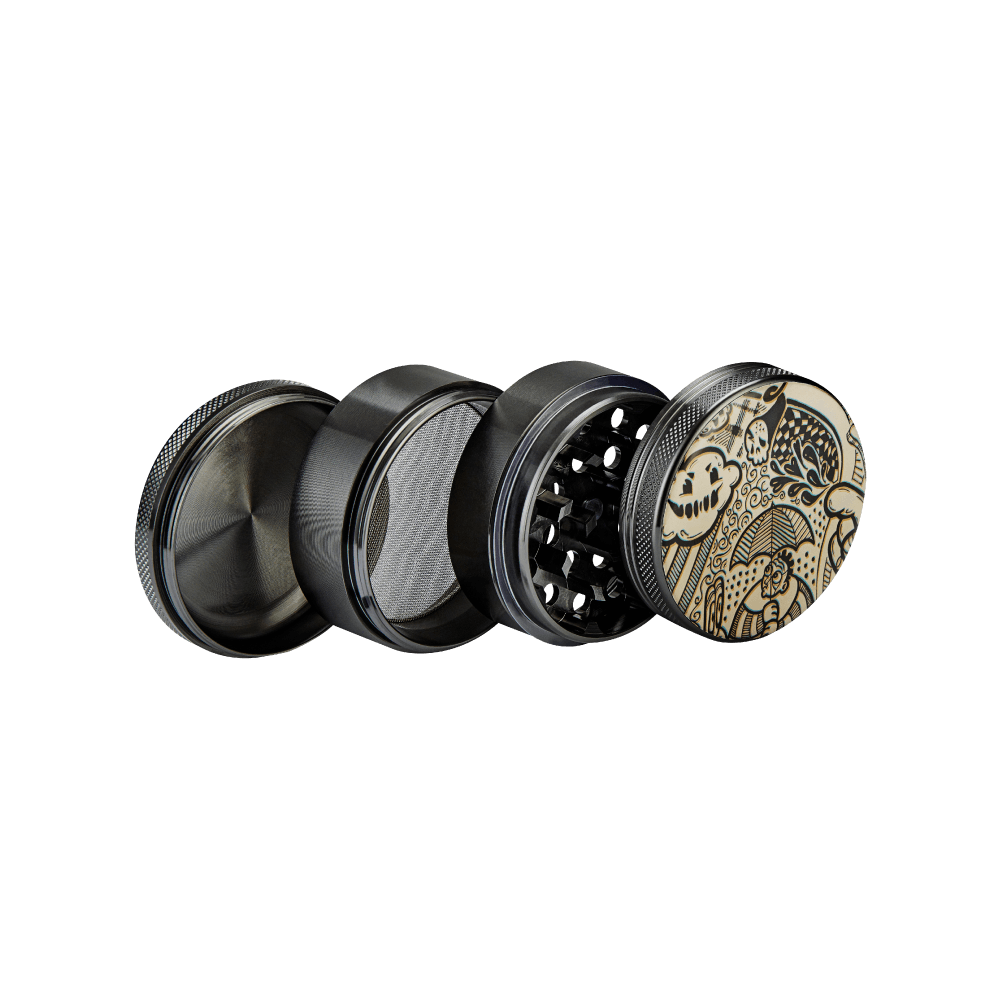 LIGHTWEIGHT AND DURABLE – featuring supreme quality control and 100% rust-resistant anodized aircraft-grade aluminum milled with the latest CNC technology. No need to worry about rust, paint flakes, metal burrs, smudge marks or crossed threads ever again. And the easy to disassemble design with the updated 130 degree bottom edge for easy cleaning and pollen removal means that this grinder will last a lifetime with proper care.
PRACTICAL– at 2.2″, this 4-piece, 3–chamber grinder is just the right size for everyday use. The pollen screen is set to hold a good amount of herbs. The deep reservoir means you won't need to worry about spillages.
If you need something more COMPACT when you're on the road, you can easily transform it into a 3-piece grinder and the included travel pouch means there's no need to leave your grinder behind.

In the eternal profit chain where products have to go through many intermediaries and produce high profits for them, we offer a competitive price by means of direct production to make our products affordable for everybody!
And if it is too expensive, stay tuned, regular promotions and raffles are coming up! Stay updated! Get our Newsletter frequently! Register here with your best e-mail!
Who would we be if we didn't quite naturally have a 30-day guarantee to make sure you're completely satisfied? Right, we wouldn't be the same. That's why you get full control over your purchase even after weeks!
We want to encourage your creativity! We offer you an incomparable OEM service! What does that mean to you? Design your new Grinder together with us! Just contact us via: info@giyotin.com! 
We love new, individual creations from our community! Our own in-house designs are regularly integrated into our product range. Create your own bestseller and profit with us.


High Performance Cannabis Accessoires