Limited Artwork Grinder with Nano Technology Ceramic Surface for super clean Experiences
Benefits that make our grinder unique
Never again a sticky or dirty Grinder through
our Stain-Resistant Nano Ceramic Surface.
A core of Aircraft-Grade Aluminum keeps
our Grinder super light and easy to use.
Hygienic Material which is very robust against
Scratches and Streaks.
Razor sharp Diamond curved Cutting Blades for
extreme efficiency Experiences.
New bottom edge with a 130° design for cleaning
or scraping easily your pollen out.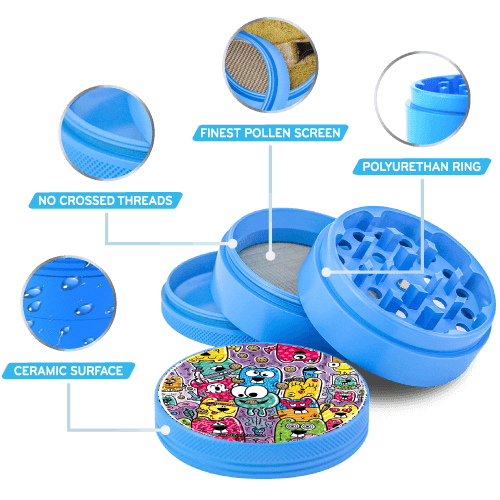 Testermonials by the Community